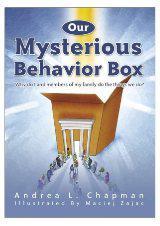 What is in your Mysterious Behavior Box/brain?
I am doing sessions on insight into our mysterious behavior from the first book I published--Our Mysterious Behavior Box. I would like to know what would you like to get out of these session (counseling)?
"The life which is unexamined is not worth living." What does this quote means to you?
Posted by
Andrea
on
03/14/2022 - 12:56 PM